Welcome!
Hello and welcome to my Music website!
My name is Colin Ryan Sandquist and I am a Music Performer / Video Game and Film Composer of many different instruments and styles. My goal is to collaborate with Film / Video Game Companies  in Canada and the United States.
I love to write music and perform different genres from classical to soundtrack scoring.
I have been an active clarinetist and saxophonist since 2006.
I am seeking to Play in Film Scores and Video Game Scores in the Toronto area!
I have been an Active Composer since 2014 and am developing my own albums + soundtracks!
Please feel free to contact me under the contact section.   Leave a name and number and I will get in touch with you as soon as possible.  I am also searching for an opportunity as a music writer.  

For now, explore the website and Feel Free to get in Touch for any possible Contracts.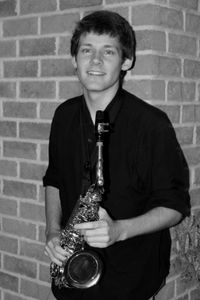 Hope you enjoyed the news!